Today is the day one: the day in which I'm finally kickstarting my personal website.
The day zero lasts for many years: looking at its whois records I discovered that I bought this domain name in the far 2011.
$ whois tosatto.me
Domain Name: TOSATTO.ME
WHOIS Server:
Referral URL: www.namecheap.com
Updated Date: 2016-08-19T22:50:17Z
Creation Date: 2011-08-19T14:37:20Z
Registry Expiry Date: 2017-08-19T14:37:20Z
# [...]

At that time I was 21 years old, still at University, spending most of the time hacking exams and code with my incredible colleagues and wondering what I would have been in the future.
Then it came 2012, my third year of University. I was deep in programming languages and concurrency theory and writing my bachelor thesis, "Type for Leak Detection in a Session-Oriented Functional Programming Language". I was really having fun with such kind of strange topics. So much that it finally came the first opportunity to use the domain name I had bought the year before: I needed to publish somewhere on the web my thesis to support my candidature for a student grants to cover the expenses to attend POPL, a very huge conference on programming languages theory in Rome.
I didn't won the prize so I've never been to POPL, but this is what my website was looking like at that time.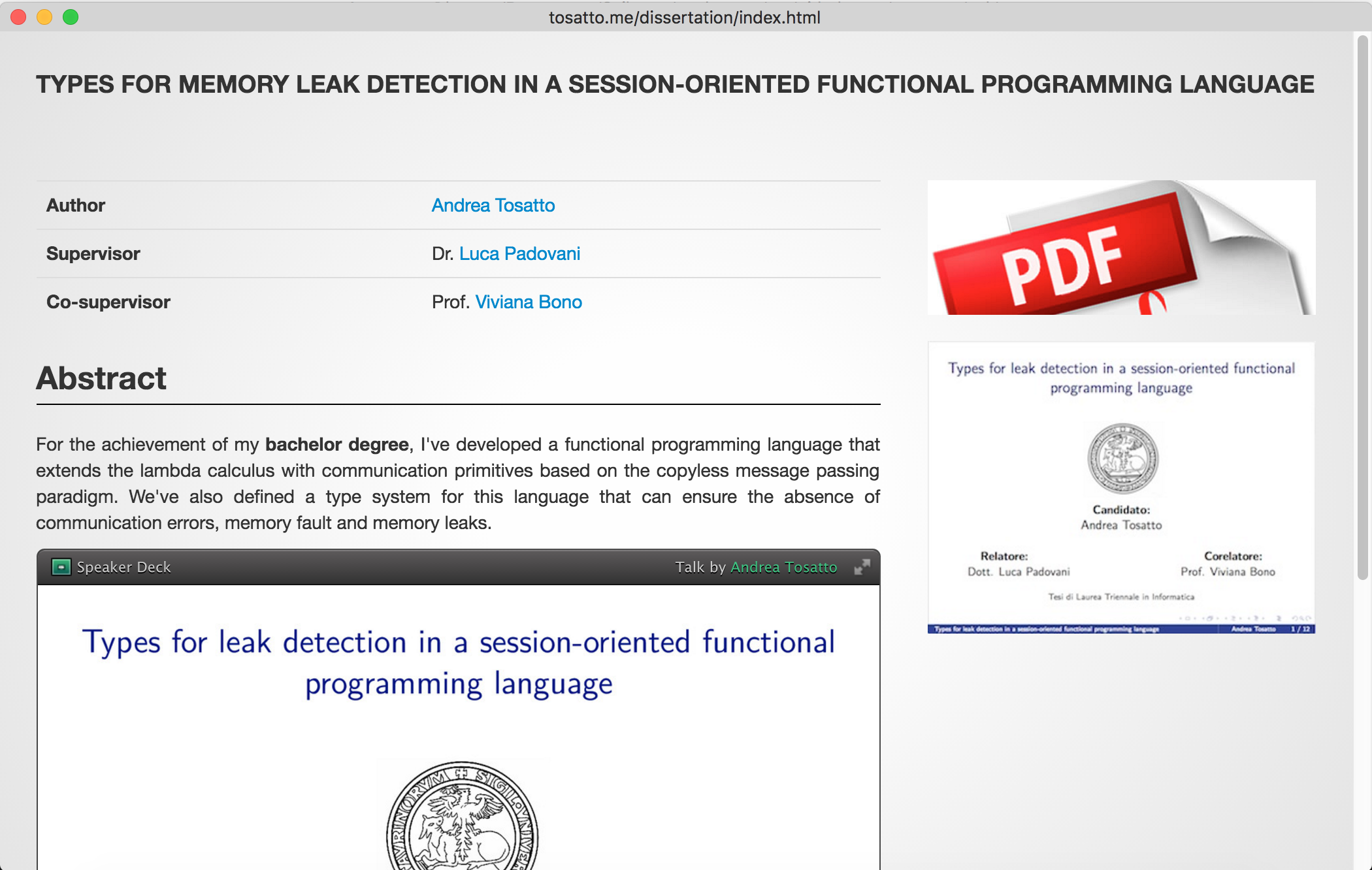 Yes. It was utterly ugly, but it was temporary, just for few weeks: all the important information was there, included a super-short presentation of my work. This was my plan.
Unfortunately, my website has been exactly like that until now.
Now. It's 2016. I still don't know what I will be in my future like in 2011.
But finally I've got a real brand new website!
Welcome!
---